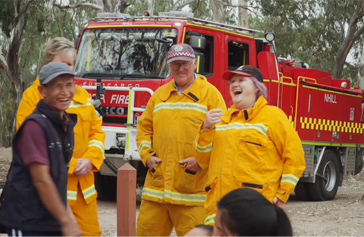 This week we talk with CFA Volunteer Trevor Schwarz from the Victorian town of Nhill. When Nhill welcomed a refugee community into town, they had to find a way to educate the newcomers about the bushfire risks of their new home.
Kendi Burness-Cowan talks to Trevor about how making a video better connected the community and is keeping everyone safer.
Have you done your bushfire prep this year? Tell us about it on social media. And don't forget to subscribe to the Regional Voices podcast so that you never miss one of our great stories about the real people of regional Australia.