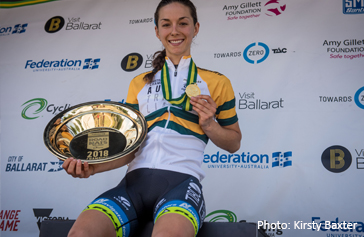 This week we chat with Shannon Malseed, current Australian champion women's road cyclist. It's been a big year for Shannon, who took the road cycling title in her home town of Ballarat and went on to be part of the team which brought home gold at the Commonwealth Games. 
But as she's discovered, winning is definitely not everything for Shannon. Join us as Kendi Burness-Cowan chats to Shannon about the social and team aspects of cycling, the elation of winning and maintaining the motivation to keep training while aiming high.
Are you a recreational cyclist or a tour tragic? Join us on social media and tell us what you love about cycling.