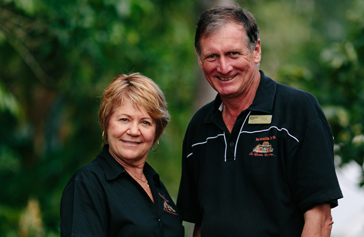 After retiring from the corporate life, Mark Evans and his wife Judy returned to Australia from Singapore and set off around the country in a caravan looking for their next life. What they found was an incredible and consuming experience at Paronella Park, near Innisfail in Queensland, complete with gardens and waterfalls, a once glittering dance hall and a cinema, set in a Spanish castle.
Mark tells Kendi Burness-Cowan about restoring the property to its former glory. 25 years and many awards later there are still grand plans afoot for Paronella Park.
What would you do if you could choose any kind of career for your 'second time around'? Look for us on social media to join the conversation. You can catch another episode of Regional Voices on your local station next week or subscribe to the podcast and never miss one of our great stories about the real people of regional Australia.