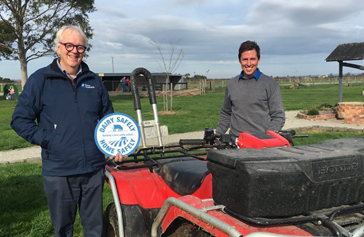 In 2016, six dairy farmers died at work. It was a particularly bad year, but even in a typical year, dairying is surprisingly dangerous.
This week we talk to Bill Youl from Dairy Australia about DA's initiative, the Farm Safety kit. The kit was developed with farmers as a starting point to try and improve farm safety and lift the statistics that have not changed for the better over time.
Kendi Burness-Cowan chats to Bill about some of the major contributors to farming injuries and how implementing simple measures can often ensure everyone's safety.
Have you made some simple changes to make your property safer? Tell us about them on social media and don't forget to subscribe to our podcast.