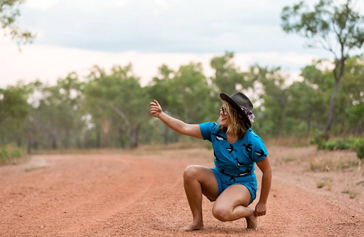 How did a lawyer from Victoria combine a love of vibrant prints and the need to share indigenous stories from the remote Northern Territory, into a social enterprise and fashion label?
Maggie McGowan, co-founder of Magpie Goose, explains how she didn't choose fashion as her next career path but rather the idea of helping to facilitate the telling of stories and culture through textiles. This change of direction for her has resulted in the creation of a smart, social business that is producing income generating opportunities for people in remote communities.
With Kendi Burness-Cowan, Maggie discusses how simple clothing cuts and eye-catching designs have become wearable artworks that tell a story.