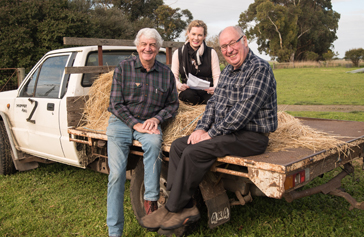 Why are patients living in rural and regional areas 35 per cent more likely to die within five years of a cancer diagnosis than their city counterparts? Dr Kate Fennell from the University of SA Cancer Research Institute discusses some of the complex reasons for this statistic and a series of videos called Rural Cancer Stories which have been created to assist remote cancer patients pre and post treatment.
Kate also speaks with Kendi Burness-Burness Cowan about her work on ifarmwell, a website developed to pro-actively support farmers' wellbeing and mental health.
Let's hope Kate's hands-on approach, international study and regional roots are a combination that will really help remote cancer patients into the future.
Do you have a regional cancer story?  Do you think tips from rural people could help others without support? You can join the conversation on social media.