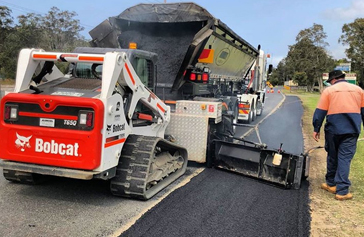 Australian research has shown that widened roads result in up to a 42% reduction in serious injury crashes. But around Australia lots of roads don't have great shoulders and some have none at all. It's a particular challenge in regional areas where funding is limited.
Now there's a new approach, thanks to some classic Aussie inventiveness. A Wauchope based, family run company has developed a system to provide a cost effective way of making roads safer, and they're about to take their great idea to the world.
Ashleigh Pinson tells Kendi Burness-Cowan how her dad came up with the idea for the ShoulderMaster, which enables quick and effective repairs to road shoulders.