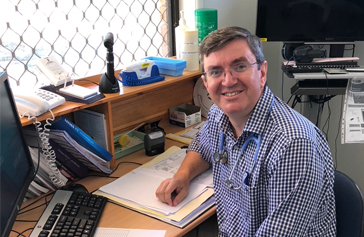 Did you know 1 in 5 people in outer regional or remote areas smoke daily and the number goes up in the most disadvantaged rural areas? Dr Adam Coltzau, President of the Rural Doctors Association, talks with Kendi Burness-Cowan about some of the reasons for these figures and to how to address the problem.  
They also talk about access to healthcare and how the association is working with doctors and government to try to get more GPs to go to and stay in regional and remote areas.
Are you smoker who's tried to quit? Tell us about accessing support in regional areas. You can join the conversation by finding us on social media. If you enjoyed this episode don't forget to subscribe to our podcast.