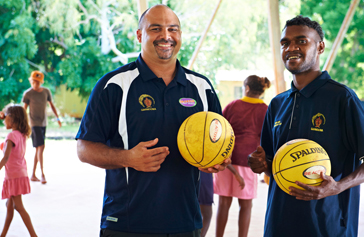 Today we talk to Michael Albert, the Chief Executive Officer of Garnduwa, an Indigenous sport and recreation organisation covering the vast Kimberley region in West Australia.
Michael has seen how sport can be transformative for people of all ages and abilities. He also knows that getting a sporting program up and running is no mean feat when the communities you service are tiny and very remote.
Kendi Burness-Cowan talks to Michael about building healthy people and communities through participation in sport, and how sport is linked to better educational and employment outcomes.
Follow us on social media to join the conversation.