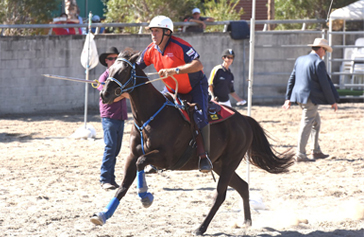 This week we chat with Barry Biffin, President of the Australian Tentpegging Association; Member of the Australian Tentpegging Team and Coach of the Australian Ladies team. Tentpegging is an equestrian sport with military origins. It involves competitors galloping, while carrying a lance aimed at a target, in individual and team events.
Join us, as Kendi Burness-Cowan chats to Barry about competing in far-flung overseas countries and the following that the sport has in the Middle East and Pakistan where tentpegging is as celebrated as cricket.
And remember to subscribe to the Regional Voices podcast so that you never miss one of our great stories about the real people of regional Australia.