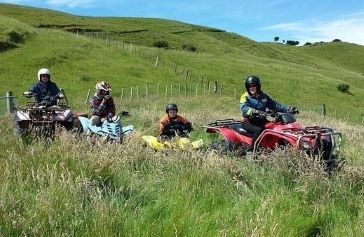 Charles Armstrong, farmer and Chair of Farmsafe Australia, talks to Regional Voices about quadbike hazards on farms and why he's advocating that safety needs to come before convenience.
Charles has been directly impacted by an on-farm accident. In the early 1990s, the son of a good friend died in an on-farm motorcycle accident.
With 250,000-300,000 quad bikes currently on farms all around Australia, Charles notes that there have been no recorded fatalities with quad bikes fitted with truss devices, while there is around 10 to 15 quad bike fatalities a year and often children are involved.